$query1 = "SELECT * FROM pages WHERE name='Social Button Code'"; $result1 = mysql_query ($query1); $line1 = mysql_fetch_array($result1); $htmlcode = $line1["htmlcode"]; echo $htmlcode; ?>
$query1 = "SELECT * FROM pages WHERE name='Social Button Code'"; $result1 = mysql_query ($query1); $line1 = mysql_fetch_array($result1); $htmlcode = $line1["htmlcode"]; echo $htmlcode; ?>
How to Grow Your List and Income in 2017?
One Stop Shopping And selling Zone...
Follow Maree's revolutionary system that allows you to build a Revenue Generating Real Online Business on auto pilot and collect PayZa commissions (Verified Business) by sharing OUR system with others.
Connecting Sellers with Buyers and Advertisers...


Click Edit my Profile and add your Payza email to receive commissions.


Maree Designs co-op Shares, Monthly E Book, Community Magazine + Advertising Package.
Random Spill Over As Members Lock in.
Bonus Upgrade At DWSEarner to blast promoting.
Start Climbing The Leader ship Ladder earning 30% - 80% Commissions.


Monthly FAb Prize Giveaway.
Kiwi's Enter to Win Mystery Parcels in the post.
Join Our community of thousands of individuals!
Who have been earning for years following Maree's Dollar Wise Blue Print.


All the tools required at the one location!
U Tube Video Library. Word Press Training Articles. Custom Tracking Codes.
Social Share Buttons. Face Book Groups. Gift Slots.


Down Line Builder Sales Funnel.
Proven and Paying Sites Admin has been using for years.
One link generates numerous different Income Resources as your team Duplicate the same system on signing up.
GDI was Maree's Very First Affiliate Program she joined in 2009.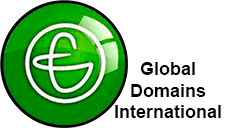 Be Sure To Check YOUR Verification Email YOU WILL RECEIVE!

To your success,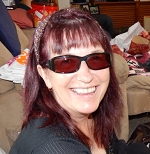 Maree Wells. mb5681@gmail.com Templeton Christchurch NZ! 3490169