$query1 = "SELECT * FROM pages WHERE name='Social Button Code'"; $result1 = mysql_query ($query1); $line1 = mysql_fetch_array($result1); $htmlcode = $line1["htmlcode"]; echo $htmlcode; ?>
$query1 = "SELECT * FROM pages WHERE name='Social Button Code'"; $result1 = mysql_query ($query1); $line1 = mysql_fetch_array($result1); $htmlcode = $line1["htmlcode"]; echo $htmlcode; ?>
How to Grow Your List and Income in 2017?
One Stop Shopping And selling Zone...
Free Members Earn 10% Of All Sales...


Maree is the Co-Founder and Developer of the Dollar Wise Network... Established 2009...
Maree is a Gold SFI Team Leader Guru... Sharing 100% spill over...
Re-investing her commissions to supply all her team with a One Stop Shopping Zone...
With proven pay pal verified down line builder programs...
Let our entire network support you with exploding your Client Base for any on line store venture...
Connecting Sellers with Buyers and Advertisers...
Be sure to watch the video as Maree shares her blue print on how she generates a real income online daily...


Read some of our Founding Members Reviews!
We all belong to SFI.. GDI.. Traffic Wave.. DWSEarner..
Using Maree Designs for promoting and Selling on a daily basis.
Start Generating A Real Income Online Today...


Be Sure To Check YOUR Verification Email YOU WILL RECEIVE!
Join Our community of thousands of individuals!
Who have been earning for years promoting SFI, GDI and Traffic Wave!...
Simply with following Admins Dollar Wise System Earner Cash Generator...


To your success,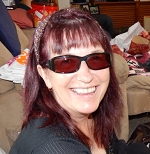 Maree Wells. mb5681@gmail.com Templeton Christchurch NZ! 3490169