$query1 = "SELECT * FROM pages WHERE name='Social Button Code'"; $result1 = mysql_query ($query1); $line1 = mysql_fetch_array($result1); $htmlcode = $line1["htmlcode"]; echo $htmlcode; ?>
$query1 = "SELECT * FROM pages WHERE name='Social Button Code'"; $result1 = mysql_query ($query1); $line1 = mysql_fetch_array($result1); $htmlcode = $line1["htmlcode"]; echo $htmlcode; ?>
$query1 = "SELECT * FROM pages WHERE name='Social Button Code'"; $result1 = mysql_query ($query1); $line1 = mysql_fetch_array($result1); $htmlcode = $line1["htmlcode"]; echo $htmlcode; ?>
Maree Designs Classic Clothing.
Specialist for the Fuller Figure.
Maree is an Online Influencer and mentor, Lifestyle entrepreneur. Fashion designer. Offering all the digital Skills Required To Transfer Your Business Online. Offering self help E Books for business planning and branding.

Lets Chat On Saturday's at the Christchurch Brighton Seaside Market..
Kiwi's Be Sure To Click the banner and Visit my Store at Trade Me.

1... Check YOUR Verification Email YOU WILL RECEIVE!

To your success,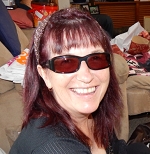 Maree Wells.